Research Centre for Horticultural Crops (FGK)
The Erfurt Research Centre for Horticultural Crops (FGK) focuses on the current and future challenges of horticultural practice. These research areas are explored using the approaches and methods of modern biosciences. By cooperating with other research institutions, the FGK is involved in national and international research networks. Based at the Faculty of Landscape Architecture, Horticulture and Forestry of the University of Applied Sciences Erfurt, the FGK is closely connected to the Friedrich Schiller University in Jena through a cooperation contract. As a result, the center also provides students with high-quality education and offers researchers excellent possibilities for career development.

Horticultural practice faces the challenge of making production processes increasingly ecologically sustainable. This is especially demanding considering the high diversity of plants used in horticulture. The breeding and production companies, which are mostly medium-sized, are dependent on a permanent renewal of their product range and the adaptation of their management practices to the challenges of sustainable crop production. In order to support such enterprises, innovation-oriented, strategic basic research is necessary. For this purpose, four research groups at the FGK are funded by the Federal Ministry of Food and Agriculture and by the Thuringian Ministry of Economic Affairs, Science and Digital Society. These four groups are supported by the FGK's own infrastructural and administrative department.
Publications
Here you will find a list of all publications produced by the Research Centre for Horticultural Crops in recent years.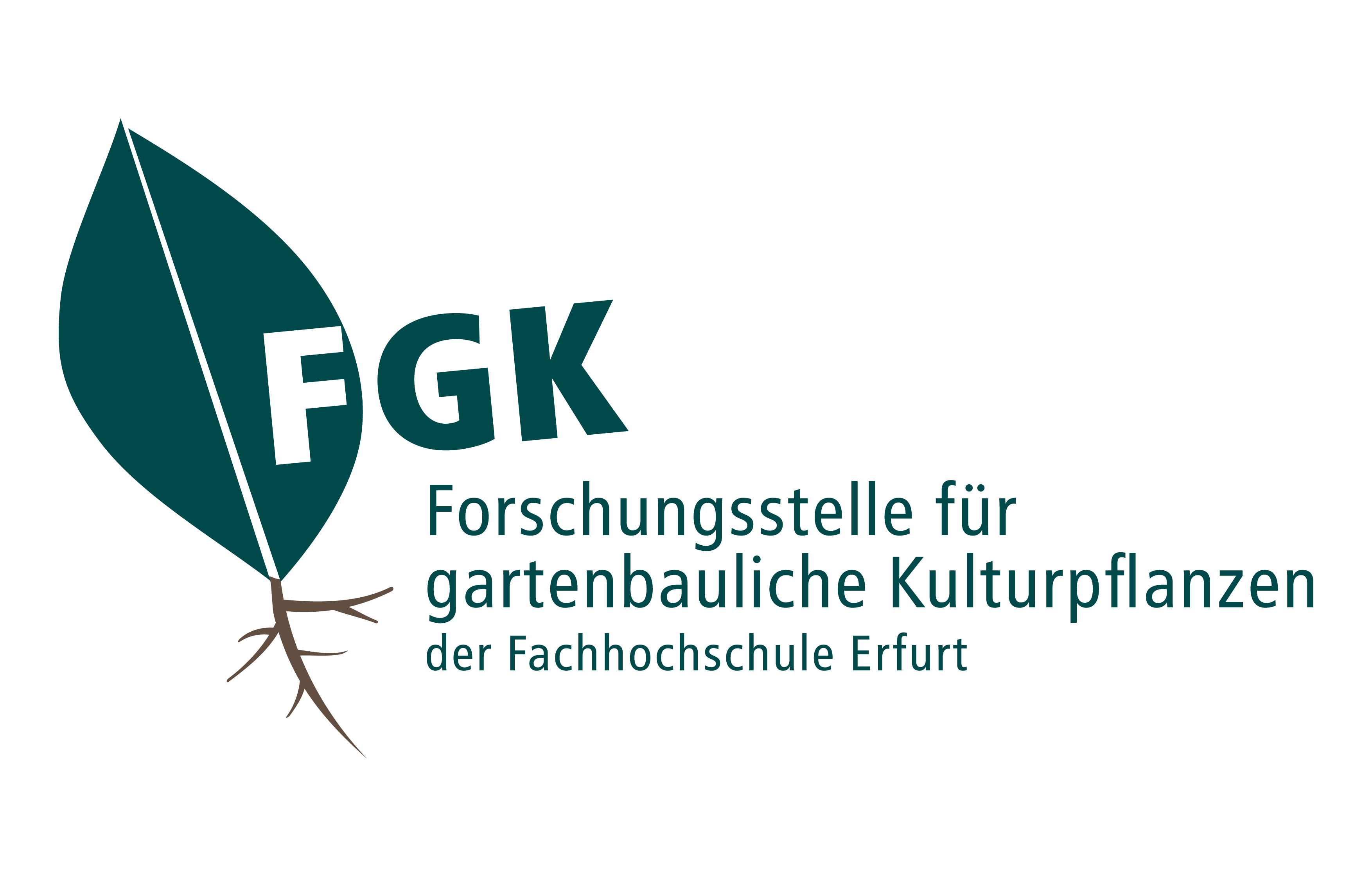 Other third-party funded projects
Creation of a sustainable value chain for the natural flavour modulator phyllodulcin based on the cultivation, processing and further development of tea hydrangea (Hydrangea macrophylla) / SweetTea

FDM-HAWK: Research data management at universities of applied sciences in the competence network Jena-Erfurt-Nordhausen-Schmalkalden

Ensuring high-quality, healthy blueberry propagation material by identifying the cause of "off-types" (HeiNO)

OPT4AMF: Optimizing the production of microbial biostimulants with chemical additives and mycorrhizal helper bacteria

Functional characterization of auxin-mediated stimulation on adventitious root formation in petunia due to darkness
Contact
Secretary's Office
Andy Siegmund
Email: fgk@fh-erfurt.de
Telephone: 0361 6700-3451

Visitors' Address
Fachhochschule Erfurt
Forschungsstelle für gartenbauliche Kulturpflanzen
Kühnhäuser Straße 101
99090 Erfurt