E-learning at FH Erfurt
The University of Applied Sciences Erfurt operates a central e-learning platform using the learning management system (LMS) Moodle for all subject areas and departments.
Teaching staff can obtain instructional support for the use of Moodle in teaching from the Centre for Quality Assurance and Development.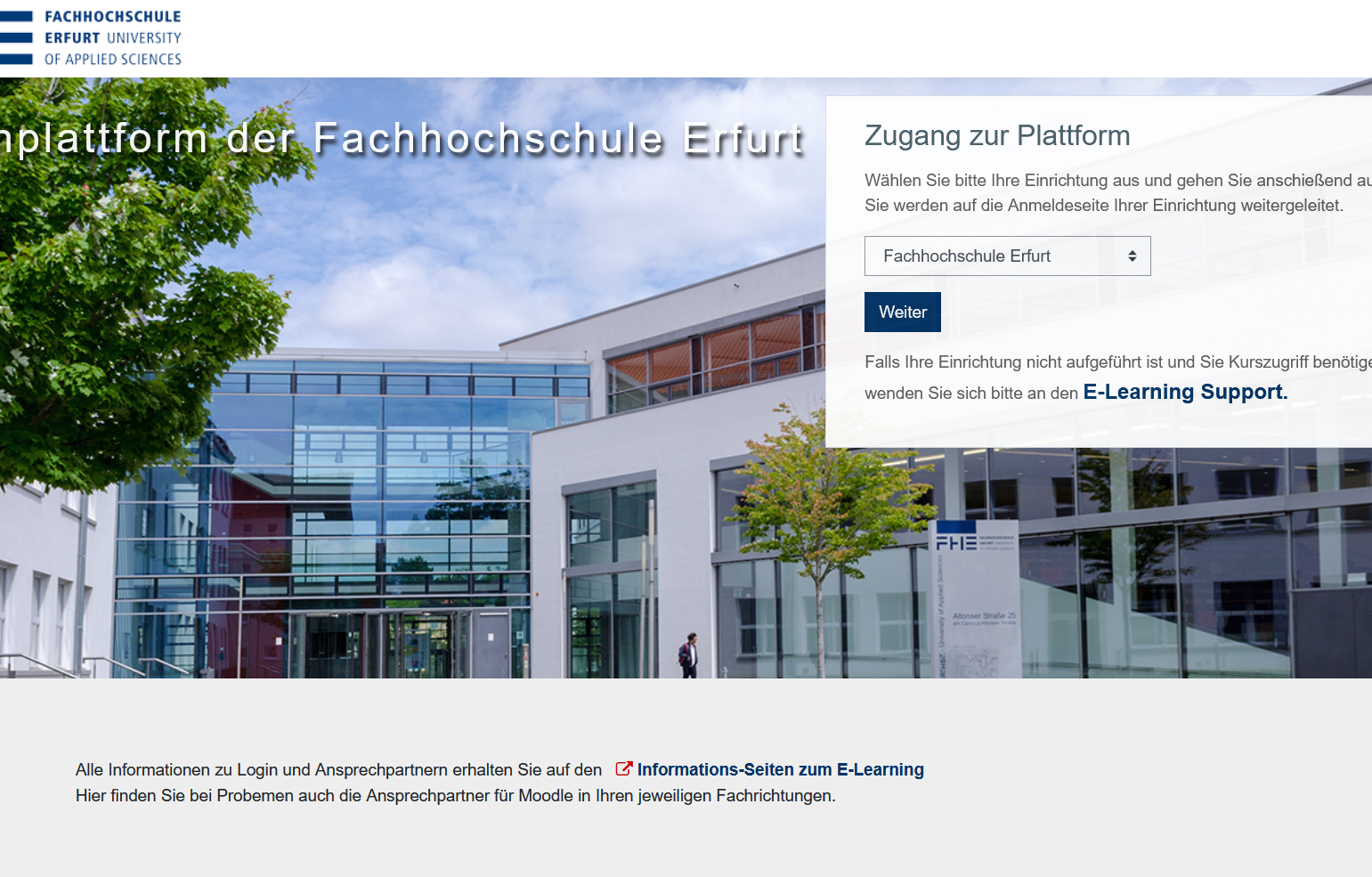 Enquiries and requests
If you have any questions regarding registration or requests regarding courses (creation/administration) or functions, please contact the member of staff responsible in your
faculty / subject area / department.
Registering on Moodle
Step 1:
Click on the following link to reach E-Learning at FHE (Moodle).
Click on the "Weiter" button on the right-hand side under "Zugang zur Plattform".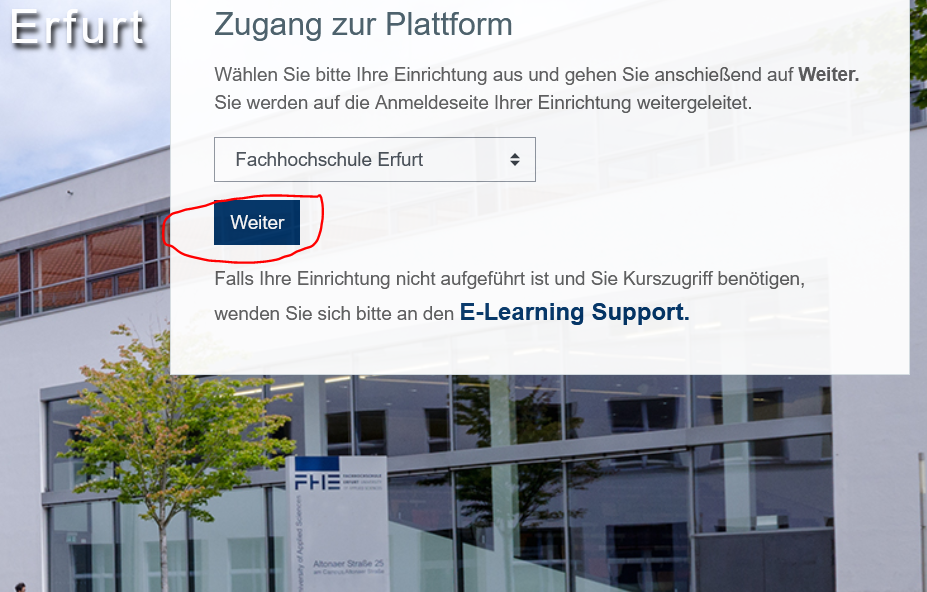 When directly accessing course rooms on Moodle
When accessing course rooms directly (via a link to a specific Moodle course room) without prior registration, you will be redirected to the extended login dialogue.
Here you select your home institution, "Fachhochschule Erfurt" as preset, and click on the "Weiter" button.
You will automatically be redirected to the Shibboleth login, the central registration service of the University of Applied Sciences Erfurt.
If you have any questions, please contact us using this email address.